well, few weeks back, we found this specimen, in the mountains of northern Mindoro, Philippines.
my Identification for it would be
Sinomicrurus macclellandi ssp.
but to my knowledge, it has never been described from the Philippines so far... the species normally occurs in south east asia, including Taiwan but not in the Philippines.
this specimen lacks the dots between the bands (except one), also seem the bands a bit more wide as in
Sinomicrurus m. macclellandi
...
as Taiwan and Mindoro have the same geological History, it might be possible to found them here as well... but after such a long period of beeing isolated, it could be also an new ssp. ???
any help would be appreciated... (what do you think Wolfgang?)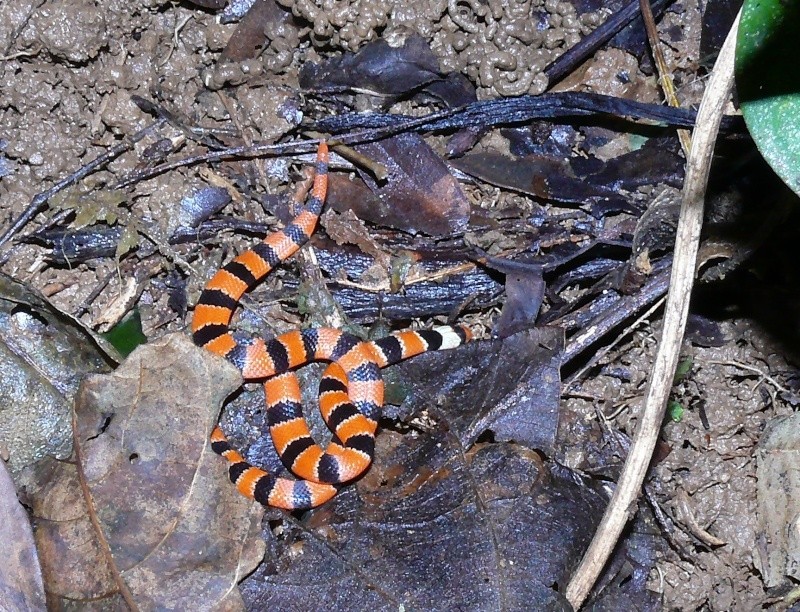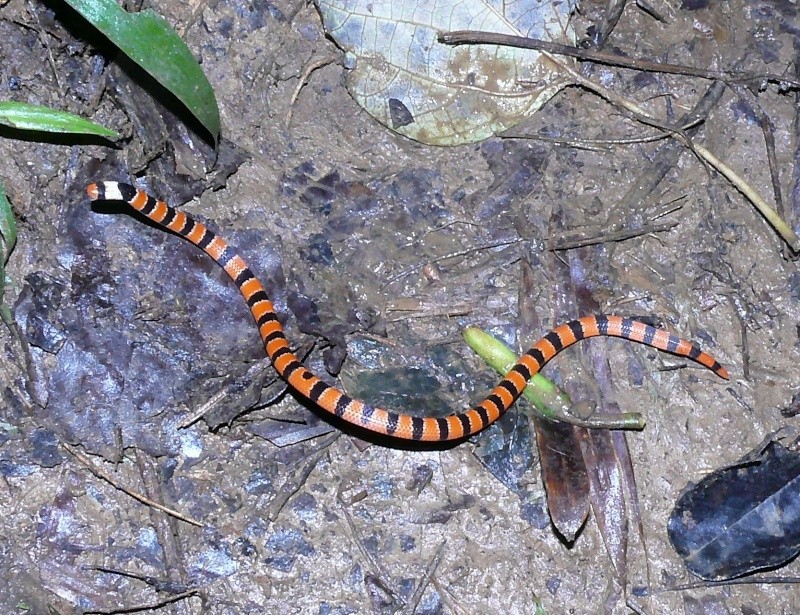 cheers
Mario
(ps.: i am still in PNG and might have difficulties to answer time-near, its always difficult to get my laptop online, but i will answer asap)[i]

_________________
Attitude, rather than disposition is more definitive of serpent behavior. From the moment they emerge into this world until they complete their life cycle, their attitude is "Don't tread on me. I am well equipped to defend myself, but content to pass through life unnoticed. I mean no harm to anything or anyone that our creator has not provided as my bill of fare; I am self sustaining and I like it that way, please pass me by." - W.E. Haast