Hello,
sometimes, the new software its a bit confusing - and as every forum uses a different way to add and/or upload pictures to the forum, i will try to explain how it works here.
first, while posting a new topic, or reply to another one you need to see this window i am writhing right now...
ok, at the symbol line upstairs you will find a small icon, it looks like this:

well press it and choose the picture you wanted to upload from your computer...
include it and press Host it....
make sure you see follow picture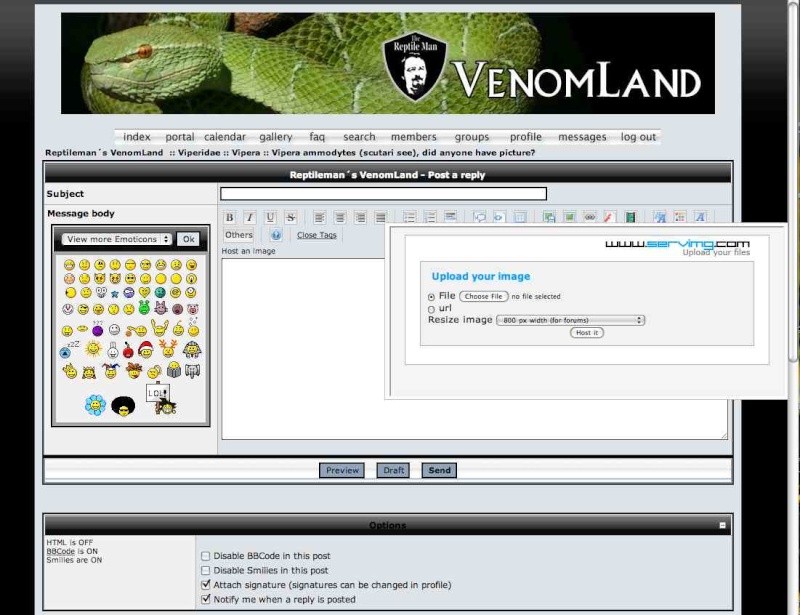 you see how it has to look like then...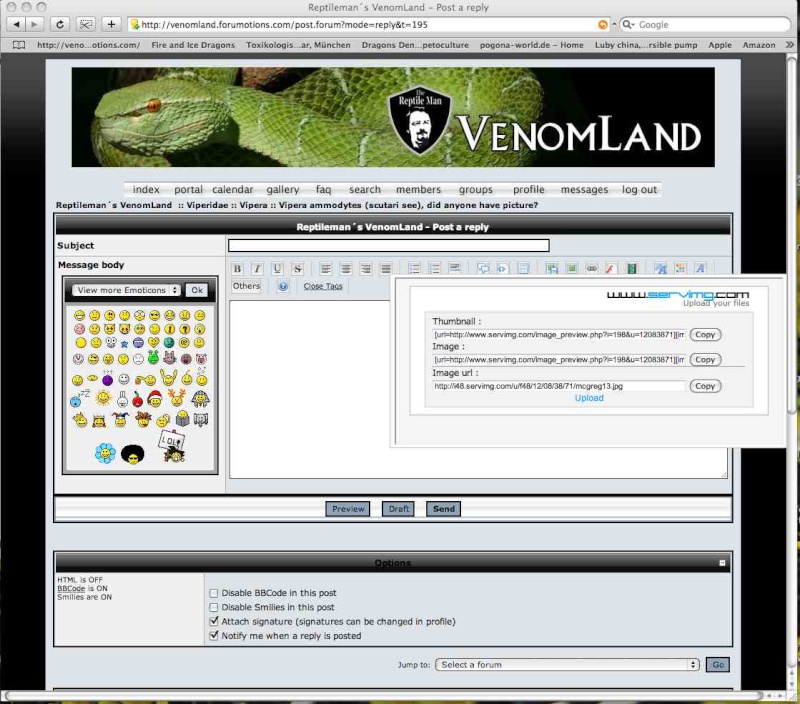 next step, after your picture hase been uploaded, you choose the button "Copy" from the middle line, then place your cursor in this line, right-klick your mouse and press there copy again then back into your text-field and right-klick your mouse to press "paste" to include a picture! thats it!
press preview to make sure the picture is on the right spot within your posting and send for sending it and publish it to the Forum...
i hope it will help you a bit..
cheers
Mario

_________________
Attitude, rather than disposition is more definitive of serpent behavior. From the moment they emerge into this world until they complete their life cycle, their attitude is "Don't tread on me. I am well equipped to defend myself, but content to pass through life unnoticed. I mean no harm to anything or anyone that our creator has not provided as my bill of fare; I am self sustaining and I like it that way, please pass me by." - W.E. Haast